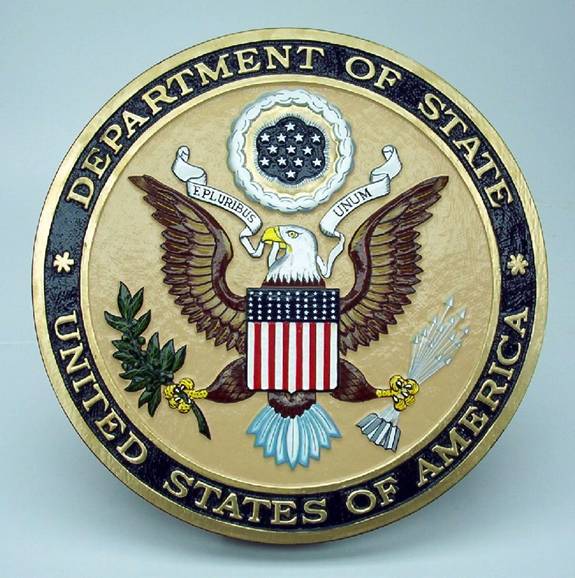 This July will be a busy month for me. As will August, but let's focus on July. For work I am researching and developing a good groundwork to present the
Envision the World Project
to investors, and that will consume my time until about mid-July. At around the mid-month mark I also am going to visit my family cabin (and of course continue working there on presentation and
business
related aspects of the ETW project). But, the big event that I'm going to be involved in will happen on the 14th. The Foreign Service Officer Test.
For those of you who have never heard about it, it is
the most
selective federal exam that exists in the US. It consists of two parts and is run by the same people who make the ACT. The first part is the written test, and 3 hours are allotted for its completion. The subject matter consists of grammar, writing, economics, world affairs, and vocabulary. The pass rate on the written portion is 30%. Not that encouraging. However, let's say that I pass hypothetically speaking, then, I have the opportunity to take the oral exam six months later. Now there aren't many ways you can study for the oral exam other than perhaps asking someone who has taken it. But here's the stunner: 10% of those who go on to take the oral exam pass it. So looking at the total percentage of people who pass the FSOT, the total is 3% of those who take it. So of course I have grown to have little sympathy for those who are preparing to take the GRE, GMAT, LSAT or any other standardized test. The FSOT is by far more intensive and difficult. But, for some strange reason I still am doing it. I am going to drive up to Sandy and from 10am-1pm at some community college, put my pencil to the paper and hope for the best. I mean, if you pass you're set for life as a career diplomat for the US government.
In preparation for the test I am reading the Economist religiously, and I ordered a little packet of sample questions from the State Department. Whether this preparation will do me any good remains to be seen. If it doesn't pan out, I'm pretty sure I've got back up options, and, even better, I can take the test as many times as I want (paying 50 bucks a pop) and can only take the oral exam in a select location 1 or 2 times a year. So...I'm crossing my fingers.